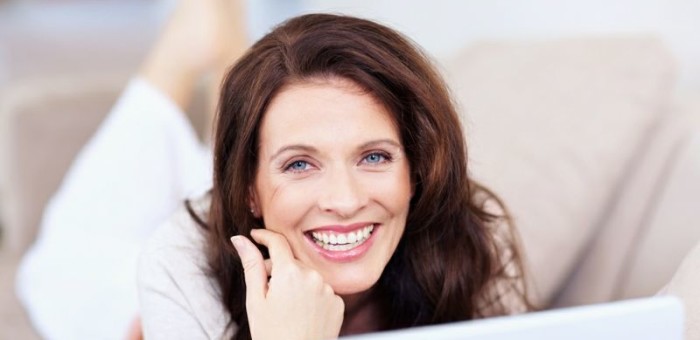 Achieving healthy hair is a labor of love. Just like anything else, if we treat our hair with a little TLC it will respond with the shine we hope for. The trick is knowing what our hair needs to flourish. Our experts have provided us with these loving tips to keep our hair relaxed and healthy!
Hair Products Right For You
To maintain healthy younger looking hair it's important to use great products . Use a shampoo that is suitable to your hair type. The best way to work out what type of hair you have is to get some professional advice visit a salon .
You always need a great conditioner also remembering that there is moisturizing conditioners used for natural long hair or protein based conditioners made for hair that's colored .
Long hair needs to be protected a lot more than short hair as the hair on the end is a lot older so once a week a good deep conditioning treatment should be used .
Use a daily moisturizer to protect your hair from any hot irons or natural uv rays you want your hair to look nourished shiny and healthy short or long .
Always use a sealer or finishing moisture protectant spray to finish any style of to make sure it's protected from any elements .
Using a combination of all of Theese products will make your hair long,short ,coloured , or just natural feel and look fantastic .
Billie Vlkanovska, Hair Colouration and Technician, Silky Colouration
Healthy Hair While Wearing a Relaxer
The best tips for young, healthy hair are as follows:
Keep the hair ends trimmed every six to eight weeks or as needed
Be sure to relax only when needed to prevent over-processing
Do not use a lot of conventional heat on relaxed hair, will increase chances of breakage
Limit the use of curing irons and flat iron
Be sure to keep the hair moisturized by using a hair lotion on dry hair at least two to three times a week
These tips should be used whether the hair is long or short. Many people with short, relaxed hair, tend to use permanent color more often, these clients still need to be aware of the affects of using two chemicals, high in alkaline. The regular use of permanent hair color and relaxer should be done by a professional (long or short hair).
These tips will also ensure relaxed hair will look healthy and youthful for a long time.
Toni Love, Owner, Toni Love Training Center
Beauty Butler makes organizing your products easy!  Achieve your healthy hair success by having your products close at hand, never skipping a step!
Comments are closed.