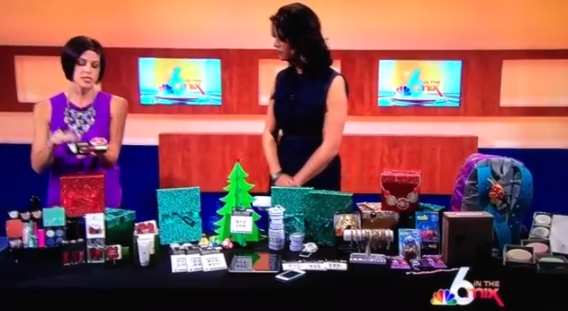 Wondering what to get your nephew, the guy from the mailroom, your bestie? Here are a few gift ideas from my segment on NBC's 6 in the Mix that won't break the bank.
For the Glamour Girl:
Beauty Butler, $7 at getbeautybutler.com. Amazing because it holds all your beauty products in place. No more hunting and pecking. Use the code 6 in the Mix for free shipping.
See the mention at: ElectricBlogarella.com
Comments are closed.