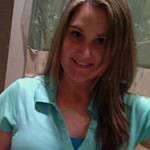 I love my Beauty Butler. I do not like makeup and dread putting it on. Unfortunately, I am getting older and must make myself professional and presentable for work. The Beauty Butler has made my makeup experience less frustrating. Thank you Beauty Butler!
Laurie Prezzato; Mom, Wife, Student and Full Time Employee
---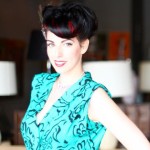 I live a fast-paced life. I often find myself getting ready in a flash with barely a minute to spare. Previously, I wasted so much time finding items in my makeup bag before I could even start getting ready. Now that my makeup is organized with Beauty Butler, my beauty regimen could not be easier! Whether I'm running out the door to meet a client, or getting ready on a plane for an out of town show, I know there's at least one thing I never worry about and that's where my makeup is.
Aurora Natrix; Burlesque Performer and Wardrobe stylist
---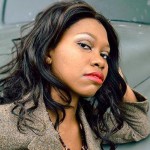 I'm not exactly the most organized lady when it comes to all of my make up…but thanks to the Beauty Butler, everything stays just where I need to be. No searching for what I need!! 😉
Mary; New Orleans
---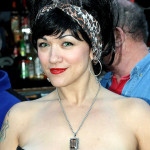 The Beauty Butler makes getting ready faster and easier. I didn't realize how much time I spent looking for something until I was able to find it immediately.
Holly; Miami, Florida
---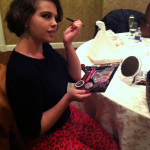 Ok, well the Beauty Butler is a dream come true, no longer do I have to wonder if I have my favorite lipstick or eyeliner because Bam! there it is on my Beauty Butler. It's an organizers dream to staying beautiful while on the go.
Cherry Brown; New Orleans
---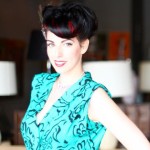 Beauty Butler kicks major butt! It makes getting ready much easier. I love it and never leave home without it. Look at the before and after pic above and you see why.
Aurora Natrix; Miami
---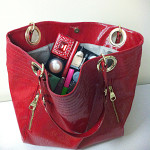 Beauty Butler saves me time in the morning, no more hunting for makeup. If I'm short on time I grab the Beauty Butler and can see that I have everything to get ready on the go. This picture of my Beauty Butler in my purse shows how easy it is to see everything!
Dana F.; Miami
---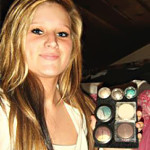 What a great organizer… You can have all your eye shadows on one tray, your mascara and eyeliner on another and your brushes or foundation on another. You can put whatever makeup you want on each tray. Beauty Butler is awesome!!!
Amber C; Saginaw, Michigan
---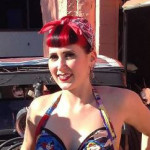 In love with Beauty Butler, best idea ever!
Morgan Larue; Ft. Lauderdale
---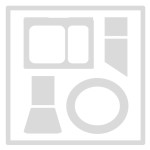 I am so happy with my Beauty Butler!"
Cheryl Valentine; Ft. Lauderdale
---